FAQs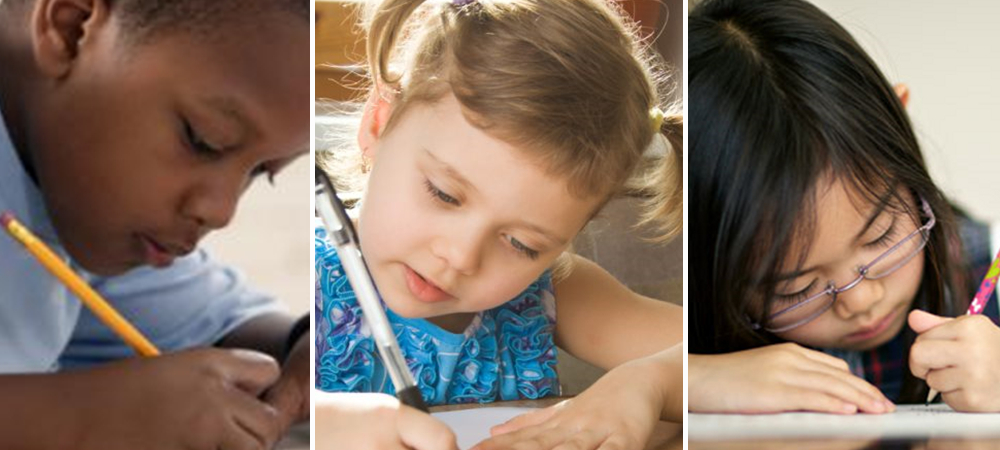 What is a Psycho-Educational Assessment?
A psycho-educational assessment is made up of two types of testing: psychological assessment and educational assessment. Psychological testing, in general, measures learning potential, not what has been learned. Educational assessment measures what has been learned in math, reading, spelling, and other academic areas. A psycho-educational assessment is helpful in examining a number of factors that might influence academic performance.  At times, testing may lead to a diagnosis of a learning disability or attention deficit.  Giftedness or a developmental delay may also become apparent through the assessment.
A psycho-educational assessment involves a comprehensive evaluation of an individual's school potential and functioning. This generally includes the following:
Overall intellectual functioning, including both verbal and non-verbal problem solving.
An examination of a variety of processes involved in learning, such as phonological processing, memory and attention, processing speed, language processing, perceptual-motor processing, visual-spatial processing, and executive functions.
A thorough assessment of academic skills, including reading, spelling, written expression, comprehension, and mathematics.
In addition to administering standardized measures to the examinee, a comprehensive psycho-educational assessment involves gathering information from multiple sources using various methods, including:
Self-report measures that are completed by parents, teachers, partners, and examinees in order to assess psychosocial functioning, executive functioning, attention, and/or personality.
Clinical interviews.
Behavioural observations.
Review of school records (e.g., report cards and any Individual Education Plans).
Review of previous assessment reports (e.g., educational assessment reports, speech and language assessment reports, occupational assessment reports, and past psycho-educational assessment reports)
Not every child, adolescent, or adult requires a psycho-educational assessment.  However, a psycho-educational assessment may prove helpful if an individual is experiencing academic frustration, seems bright but not working to potential, experiences difficulties with focus or attention, is not developing academic, social, or motor skills as quickly as peers, or encounters difficulties in language acquisition.
A psycho-educational assessment requires several meetings with the examinee. The length of each testing session depends on the ability of the examinee to sustain attention and concentration. Each session typically lasts 2-3 hours, with breaks provided as needed. In addition to time spent with the examinee, fees for a psycho-educational assessment include an intake meeting, scoring and interpretation of results, a feedback session, and time spent for report writing.
A psycho-educational assessment may sometimes be provided through a school board or hospital, free of charge, but often there are waiting lists. Most extended health benefits or private insurance packages cover some or all of the costs of a psycho-educational assessment completed by a psychologist, as long as there is a referral from a physician
Can I schedule a psycho-educational assessment session after a school day or work day?
Psycho-educational assessments are usually conducted in the mornings or early afternoons in order to avoid the impact of fatigue on the examinee's performance. However, other arrangements can be made on an individual basis.
What is a Neuro-psychological Assessment?
Neuropsychological assessments give an overall picture of how a client's brain functions, and the results of such assessments can facilitate treatment or rehabilitation programs. Neuropsychological assessments are often recommended if:
A person has a disease that can affect the brain, such as: Alzheimer's disease or other types of dementia, brain tumor, epilepsy, multiple sclerosis, Parkinson's disease, and stroke.
A person has an injury that may have affected her or his brain, such as a concussion or a more serious brain injury.
A person has a history of drug or alcohol abuse that may have affected her or his brain.
A person has been exposed to poisons, chemicals, or pollution that can cause brain damage.
A person has problems in school or attention deficit hyperactivity disorder (ADHD).
During a neuropsychological assessment, various  neuropsychological tests are administered; some are computerized, while others utilize pencil and paper, or other objects. Most of the tests involve answering questions or performing tasks. The different neuropsychological tests are designed to assess brain functions and include:
Tests for reasoning, planning, and organizing skills (e.g., executive functions).
Tests for attention span and memory.
Tests for language and speech skills.
Tests of academic skills, such as reading, writing, spelling, and math skills.
Several factors can affect the results of neuropsychological and psycho-educational tests:
Use of certain medicines, alcohol, or illegal drugs.
Experiencing too much pain during testing.
When English is not well mastered by a client.
Lack of cooperation during testing.
What is the difference between Psychologists and Psychotherapists?
The psychologists at Ottawa West Professional Services have completed a Ph.D. in psychology and are members of the College of Psychologists of Ontario. They have extensive training in assessment, diagnosis and treatment.
The psychotherapists at Ottawa West Professional Services have attended graduate school (Master's-level programs), have completed all required clinical training in their field of study, and are members of the College of Registered Psychotherapists of Ontario or the College of Social Workers of Ontario. Some psychotherapists may work under the supervision of a registered psychologist.
What is Therapy?
Therapy is a formal process, consisting of a wide range of techniques and strategies to help people work through various challenges in their life. These challenges often cause tremendous distress and negatively affect the individual`s interpersonal relationships, academic, or work functioning. Therapy, done with the help of a qualified, trained professional, can help clients understand what they need to do to feel, think, and function better, as well as to accept their strengths and limitations.
How do I know if I need therapy?
There are several things which could tell you that you would benefit from seeking help from a psychologist. Please note that the list below is not exhaustive.
You are experiencing difficulty coping with overwhelming feelings of anger, frustration, irritability, emptiness, or sadness.
You find yourself constantly worrying about a variety of issues.
You are having thoughts of self-harm.
You are bullied or harassed at school or at work.
You are exposed to conflict in your life and you are having a hard time managing it.
You have eating disorders symptoms.
You are often feeling sick or exhausted and you have not been able to find a medical reason for your condition.
You feel that you cannot "get over" the loss of a loved one or other situations in your life.
You know, or people tell you, that you are drinking too much or have a problem with drugs.
Please do not hesitate to contact us to clarify if you could benefit from our services.
What can I expect when I come to therapy?
The first one or two sessions are used for us to get to know one another, so these sessions will be different from later sessions. A brief time will be spent on formalities and introductions. Then, in order for any one of us to provide appropriate, effective assistance to you, an initial assessment of needs will be conducted. This involves you sharing your personal history, experiences, concerns and other relevant information with your psychologist. At the completion of the first or second session, each individual psychologist will share with you how she or he understands the issues; together you will decide on the treatment goals and the approach(s) to be used while you are working with your psychologist.
How do I make an appointment?
To make an appointment you can call or email the psychologist that you think might best meet your needs. See our Contact Us section for phone numbers and email addresses.
How long is a therapy session?
Most therapy sessions last 50 to 60 minutes. Longer sessions can be arranged with individual psychologists when needed.
Do you offer evening or weekend appointments?
Most of us offer evening appointments and some of us offer weekend appointments. Please check with each individual psychologist.
How often are therapy appointments scheduled?
The frequency of appointments depends on the theoretical approach used in treatment. However, most of us typically see people weekly for the first while, and then progress to sessions spaced two or three weeks apart, depending upon the circumstances.
How long does therapy usually take?
The length of treatment depends upon a variety of things, including the nature and the severity of the presenting problem, the total number of problems, and the treatment goals selected.
What is the difference between a psychologist and a psychiatrist?
A psychiatrist is a medical doctor (M.D.) who completes medical school, additional few years of psychiatric residency and is licensed to prescribe medications.
A psychology doctor normally completes five to seven years of graduate school and may hold a degree as Doctor of Philosophy in Psychology (Ph.D.), Doctor of Psychology (Psy.D.), or Ed.D., a doctorate in educational counselling. A few psychologists in Ontario hold an M.A. or M.Sc, Master's in Psychology. Master's level psychologists cannot use the title Dr. Master level psychologists or psych. associates normally completes 2 years of graduate study.
What is the difference between a Registered Psychologist and a Psychologist (supervised practice)?
Once a person graduates from his or her respective doctorate university program, the provincial Board of Psychologists (e.g., the Ontario College of Psychologists) requires the candidate to complete a period of supervision, a written, North American standardized exam called the Exam for Professional Psychology Practice (EPPP), an Ethics exam, and finally, an oral exam conducted by at least three members of the provincial Board of Psychologists. As these psychologists are candidates for full registration, they are put on the "Temporary Register" until they meet the final requirements for autonomous practice.
Can I E-mail You Between Sessions?
We all welcome e-mails as a mode of communicating thoughts, updates, or issues to be discussed in upcoming sessions. However, please be aware that we may not be able to respond at length to e-mails given the numbers of messages we each receive daily.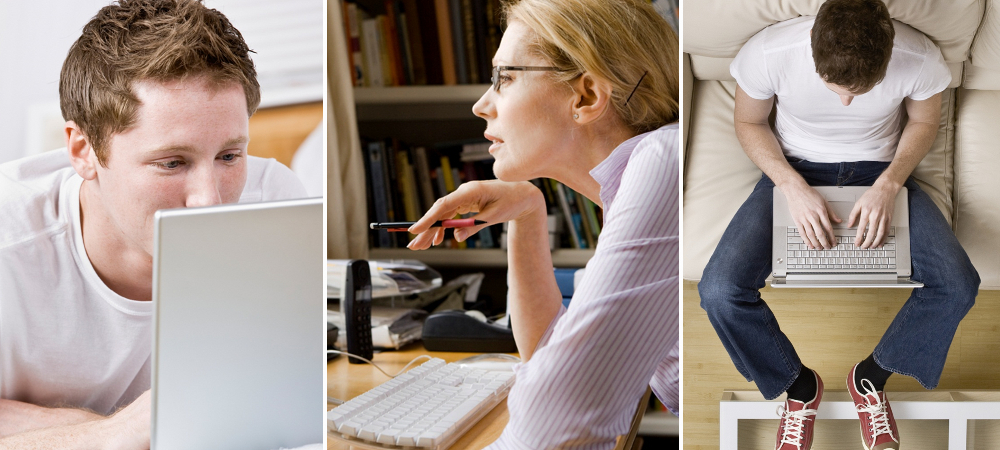 Please do not hesitate to ask questions about our services.